Nestled in the heart of the prestigious hilltop town of Montalcino, Gli Allori Wine Estate is renowned for crafting wines that possess an irresistible blend of complexity and allure. Drawing inspiration from the time-honored approach pioneered by Casa Emma Wine Estate, Gli Allori embraces a similar philosophy to fashion extraordinary wines sourced exclusively from their own esteemed vineyard.
Rosso di Montalcino "GLI ALLORI" 2021
Brunello di Montalcino "GLI ALLORI" 2018
Brunelo di Montalcino Riserva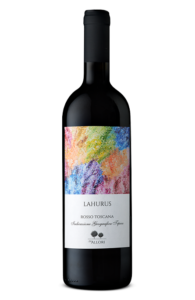 Lahurus "GLI ALLORI" Super Tuscan 2021
A journey to the world of Montalcino and its iconic Brunello. Come and visit us for a unique and personalized experience!
PRIVATE TASTING
Duration: 1 hour
When: Monday to Sunday (by reservation only)
Tel: +39 055 807 22 39
Description
Experience an extraordinary and unique adventure in the renowned village of Montalcino. The experience begins at our vineyards, where an expert in the Montalcino region and the history of the Estate will welcome you. Subsequently, they will guide you to the cellar, where the aging processes of our fine wines take place. At the end of the tour, you will have the opportunity to taste the wines produced by our cellar.
SUBSCRIBE TO OUR NEWSLETTER